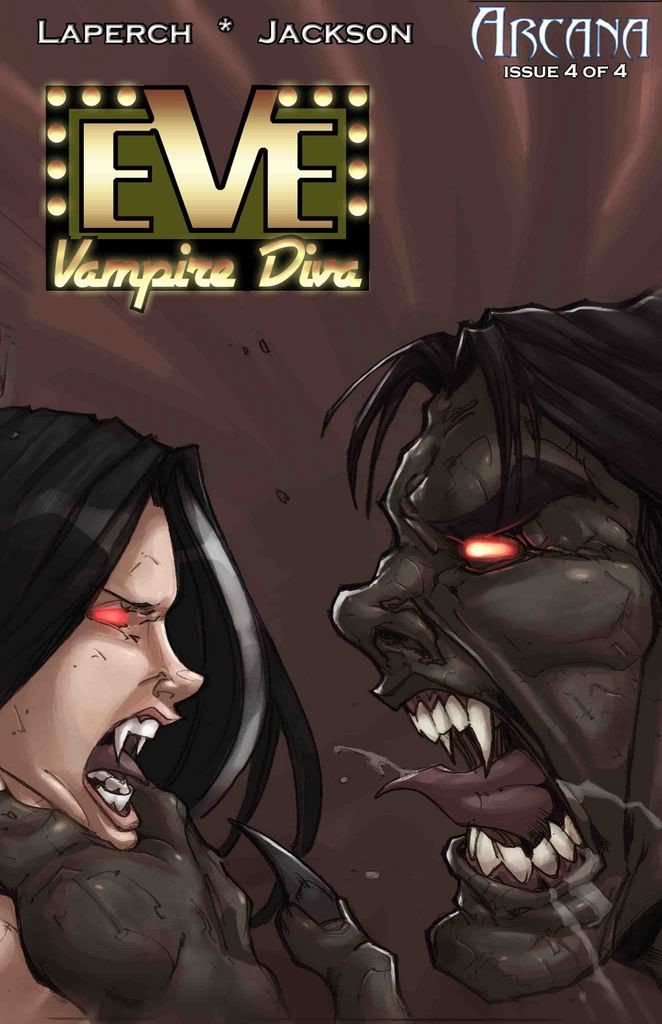 Moya Dawson of Paperbackreader.com reviewed our final issue and we got an "A"!
Here are some quotes:
"I'm saddened that this series has come
to an end, but it was an amazing end.
The writer and artist pulled out all
the stops for this last issue, and it's
not hard to see that they have a lot of
enthusiasm for this particular
character"

"this is a surprising gem of a book"
and
"This is definitely one of the best
independent titles I've read so far
this year. Give this series a chance,
you won't regret it."
Full review found here (Beware - Spoilers):
Here are the Diamond Codes for all 4 issues of the series:
Issue#1 - OCT07 3255
Issue #2 - NOV07 3309
Issue #3 - DEC07 3381
Issue #4 - JAN08 3358